Spare parts from Element tripled expected OEM part operating time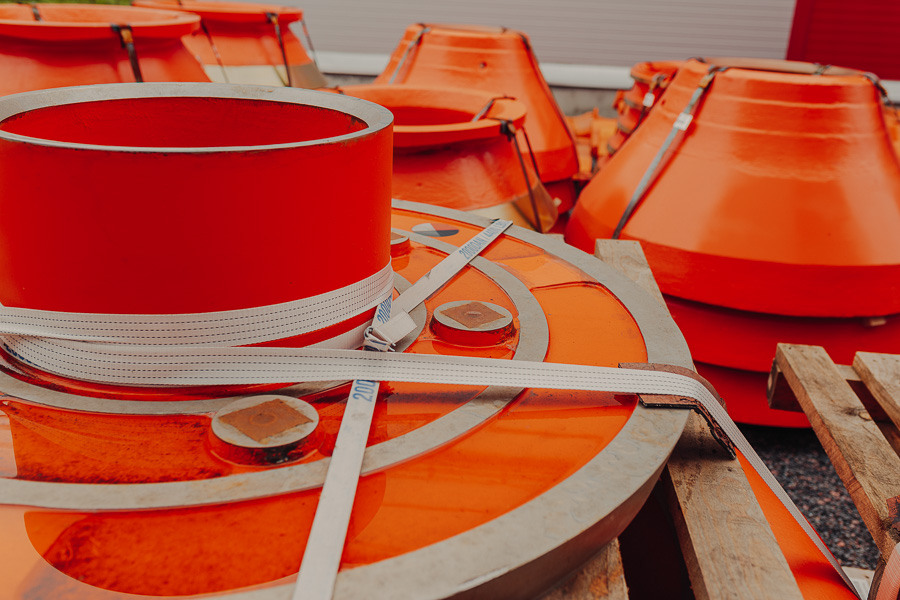 At a gold mining and processing facility, pilot tests of Elemnet's flow part for a slurry pump were completed. According to the results of testing, the mileage of the metal armoured disk stood at 3380 hours. Prior to this, the equipment was equipped with an FLSmidth* rubber armoured disc, which worked for a maximum of just 900 hours.
The customer turned to Mining Element to select spare parts with a longer service life. The company's engineers studied the operating conditions of the pump and found that the composition of the ore had changed. The rubber that the original part was made of was a soft material not suitable for heavier loads, which is why the FLSmidth* parts wore out so quickly.
The new armour plate was cast from wear-resistant cast iron with an addition of 27% chromium. Mining Element's engineers also made changes to the design of the part, removing the adjustment of the gap between the armoured disk and the impeller. As a result, the mileage of new components exceeded the life of the original parts by three times.
*Mining Element is not the owner nor the representative of the specified marks and brands.
We use cookies to enhance your browsing experience, analyze site traffic and serve tailored advertisements. By continuing to browse or closing this banner, you consent to our use of cookies. Read more about how we use cookies.Cookie Policy