Yulia Kalyagina: "The main task of the plant is to extract raw materials, not to organize the supply of spare parts"
see more
For the second consecutive year, Olga Stepuk, Director of Wear-Resistant Solutions, has secured a finalist spot for the prestigious international award presented by the Woman in Mining Russia foundation.
see more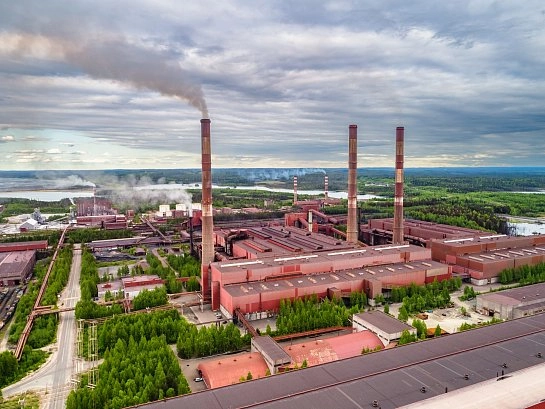 Over five years of productive work with the largest producer of iron ore pellets in Russia, 2,500 tons of components were supplied by Mining Element.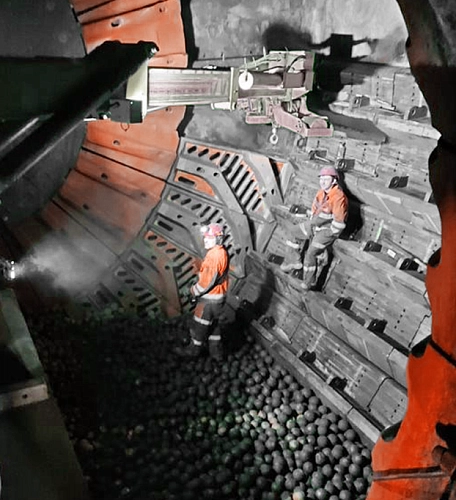 Mining Element has introduced a unique product for the Russian market. CHRON – a lightweight rubber-metallic mill lining for MSi and MPSi mills with a simplified fastening system reduces part replacement time by up to 40%.
Mining Element and Nordfelt partook in the fourth annual dealer conference recently, taking place in St. Petersburg. Dealership employees from different regions of the country came to the Northern Capital of Russia for even more advantageous terms for their customers.
"UGOL ROSII & MINING 2023" saw 500 participants fly in from all over the world. This year, suppliers from China, Turkey, and Russia presented their products in Novokuznetsk. Most of the exhibition was occupied by companies offering general industrial parts.
see more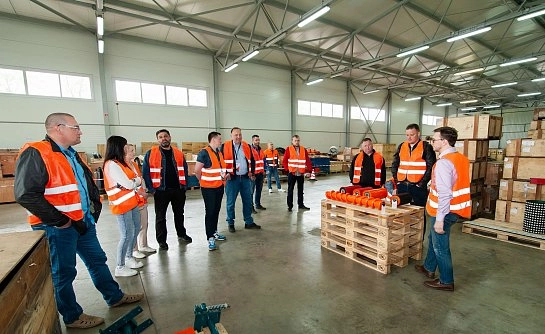 Representatives from mining companies across all regions of Russia and Armenia participated in a business meeting titled "New Solutions for the Non-Metallic Industry." The event was organized by "Mining Element" in collaboration with authorized dealers such as LLC "PROMEX," LLC "BESTMINING," and LLC "SEVERNY STANDARD."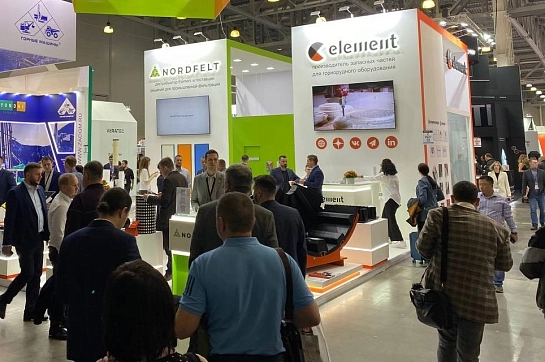 The latest equipment and machinery show for the mining industry (MWR 2023) turned out to be the largest exhibition in years. Despite the departure of many major manufacturers, all three Crocus Expo pavilions were filled. New players, new tasks, and projects were brought to the stage. We'd like to tell you why Mining World Russia 2023 was memorable for us and sum up the results in a quick report.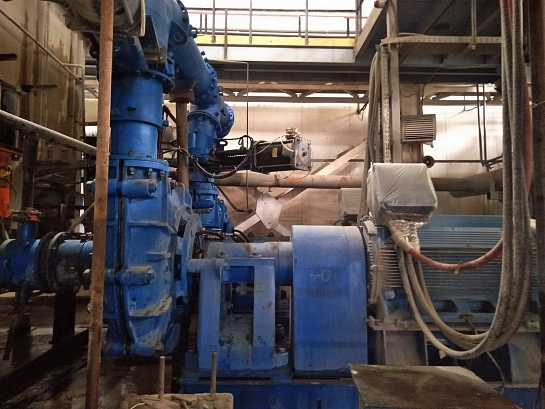 At the gold mining plant in Yakutia, engineers wanted to provide a speed margin for one of the Warman 14 / 12G-AH * pump electric motors, so they installed an engine with a frequency of 60 hertz, although according to the design data, a 50 hertz motor should have been employed.
We use cookies to enhance your browsing experience, analyze site traffic and serve tailored advertisements. By continuing to browse or closing this banner, you consent to our use of cookies. Read more about how we use cookies.Cookie Policy