MMCA 2022 mining equipment exhibition has brought together a lot of major players in the industry. Although most of the suppliers decided to play it safe by mostly presenting the proven solutions and the best-selling parts. But those who have chosen a different approach stood out favorably from their colleagues.
We are pleased to announce that Mining Element will take part in the largest exhibition of mining equipment in Kazakhstan - Mining Metals Central Asia. Traditionally, the company will partner up with Nordfelt at the exhibition stall.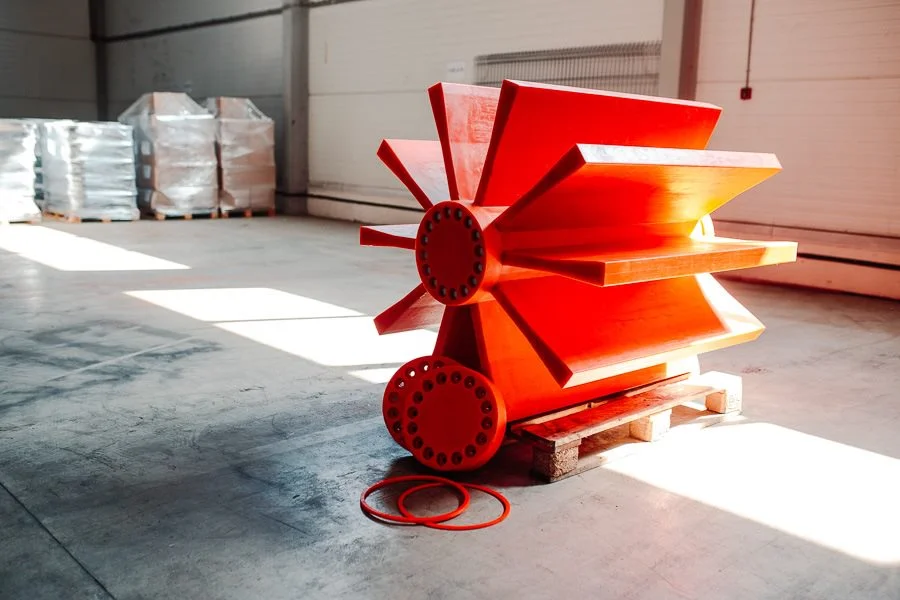 Mining Element is opening sales of spare and wear parts for the flotation machines. There is an assortment of more than 50 items: rotors, stators, diffusers, dispersers and more – basically, all the main parts.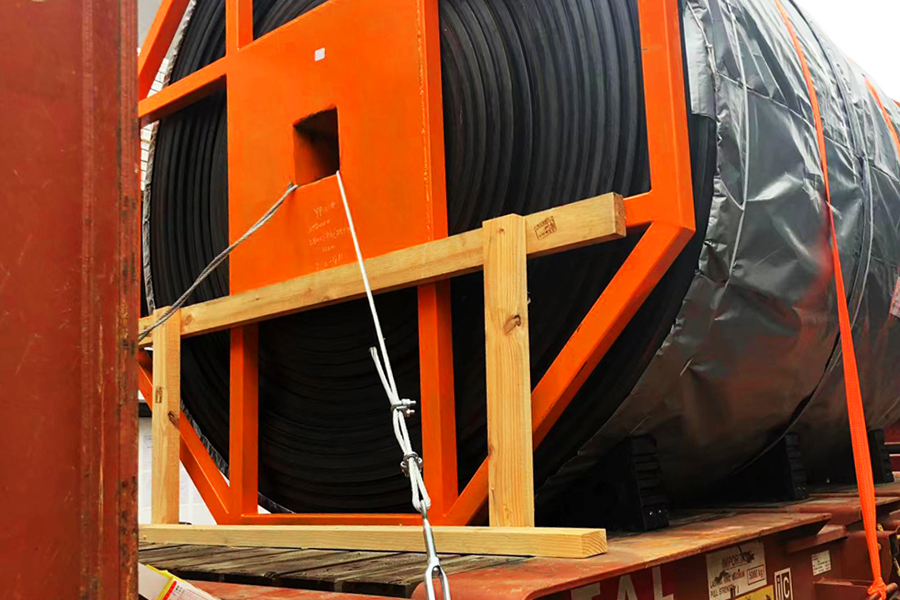 A conveyor belt weighing 23 tons was delivered from the warehouse in Russia to a mine in the Murmansk region. This rubber-cable belt is unique in its dimensions: 2.8 meters wide – there are no manufacturers in the Russian market at the moment able to produce such product.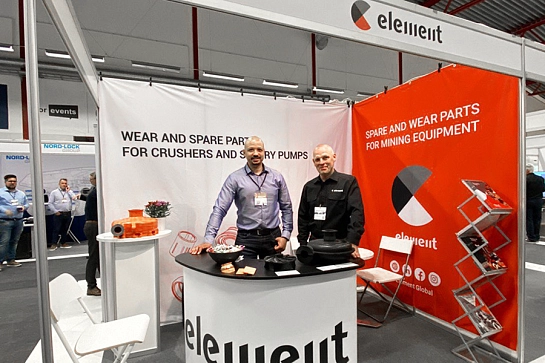 Euroexpo, the trade show of the equipment and consumables related to the mining sector that took place in Skellefteå, Sweden from 14 to 16 of June 2022, gave Mining Element highlights of what the local market currently needs.
Mining Element, a manufacturer of wear and spare parts for mining equipment, has replenished its reserves with buckets of the epoxy compound NovaTHOR®. The company is able to satisfy the needs of mining enterprises for high quality filler for cone and gyratory crushers. The delivery to Russia and Kazakhstan takes seven days on average.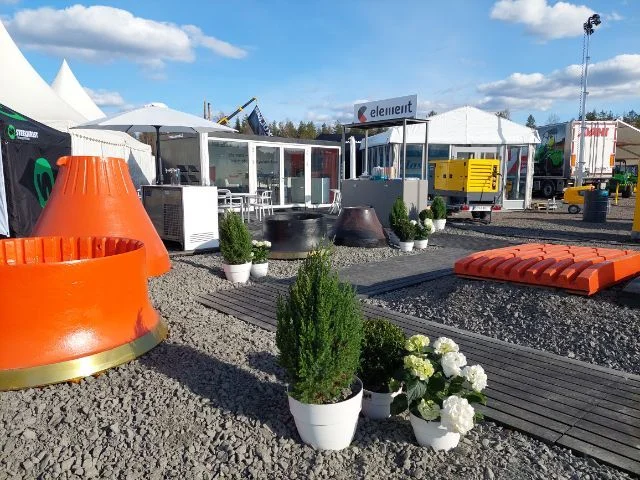 MAXPO 2022, an exhibition that took place in Finland from 5 to 7 May, gathered almost 15,000 visitors and over 260 exhibitors in the land construction industry. With its wide range of spare and wear parts for crushing and screening equipment, Mining Element had one of the busiest stands. The staff that presented Mining Element's products at the stand shared their thoughts regarding the outcome of their meetings with customers.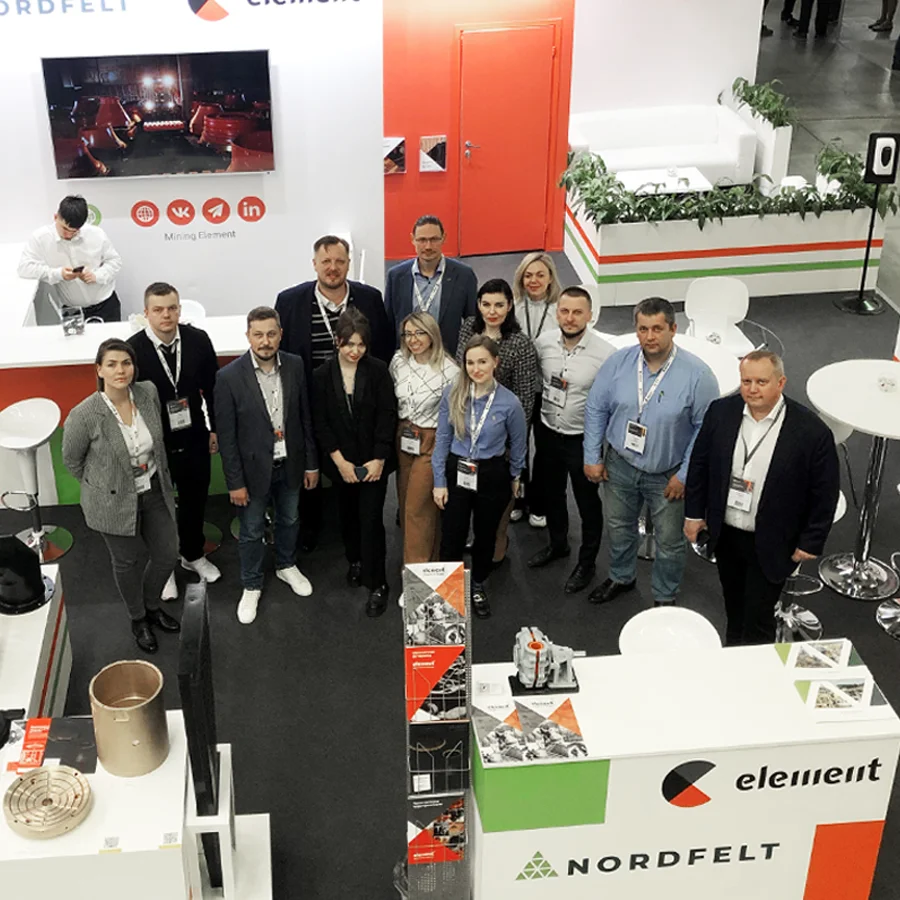 MiningWorld 2022, the largest event in the CIS for the mining equipment users, has brought together 200 companies from 19 countries this year. During the three days of the exhibition, Mining Element's stand attendants got an up-to-date picture of the demand trends that will further help them develop the most understocked, as the result of the imposed sanctions, areas.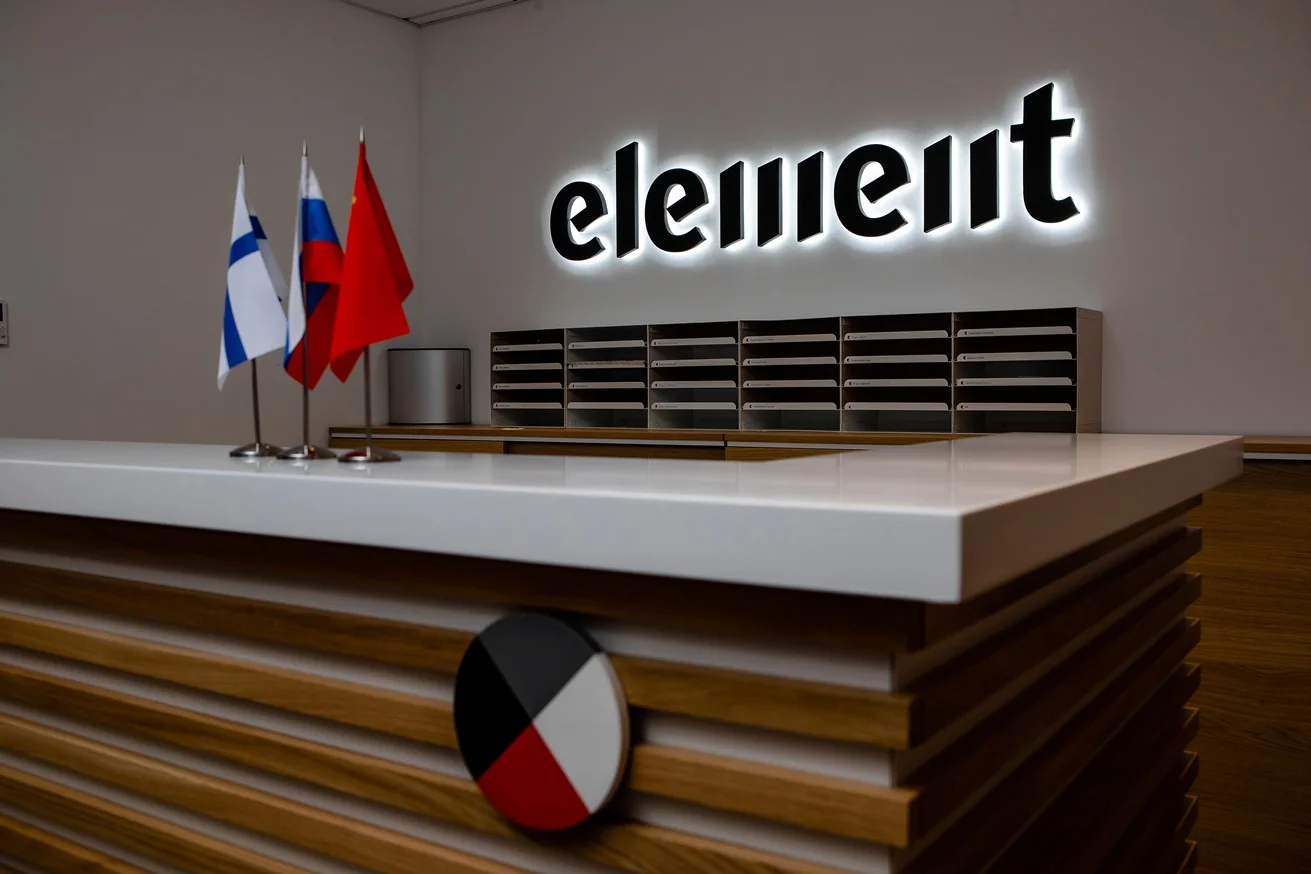 Element Group is an international company that manufactures wear and spare parts to Europe, the Middle East, Africa, South America, and the CIS region. The brand's mission remains stable: to help mining companies to cut operational costs on equipment maintenance. The company also states its priority to save employment and provide a safe working environment for employees in all seven countries hosting Element's representatives.
Find your parts by article
We use cookies to enhance your browsing experience, analyze site traffic and serve tailored advertisements. By continuing to browse or closing this banner, you consent to our use of cookies. Read more about how we use cookies.Cookie Policy