Mining Element at UGOL ROSII & MINING 2023: offering new wear-resistant solutions and products for conveyors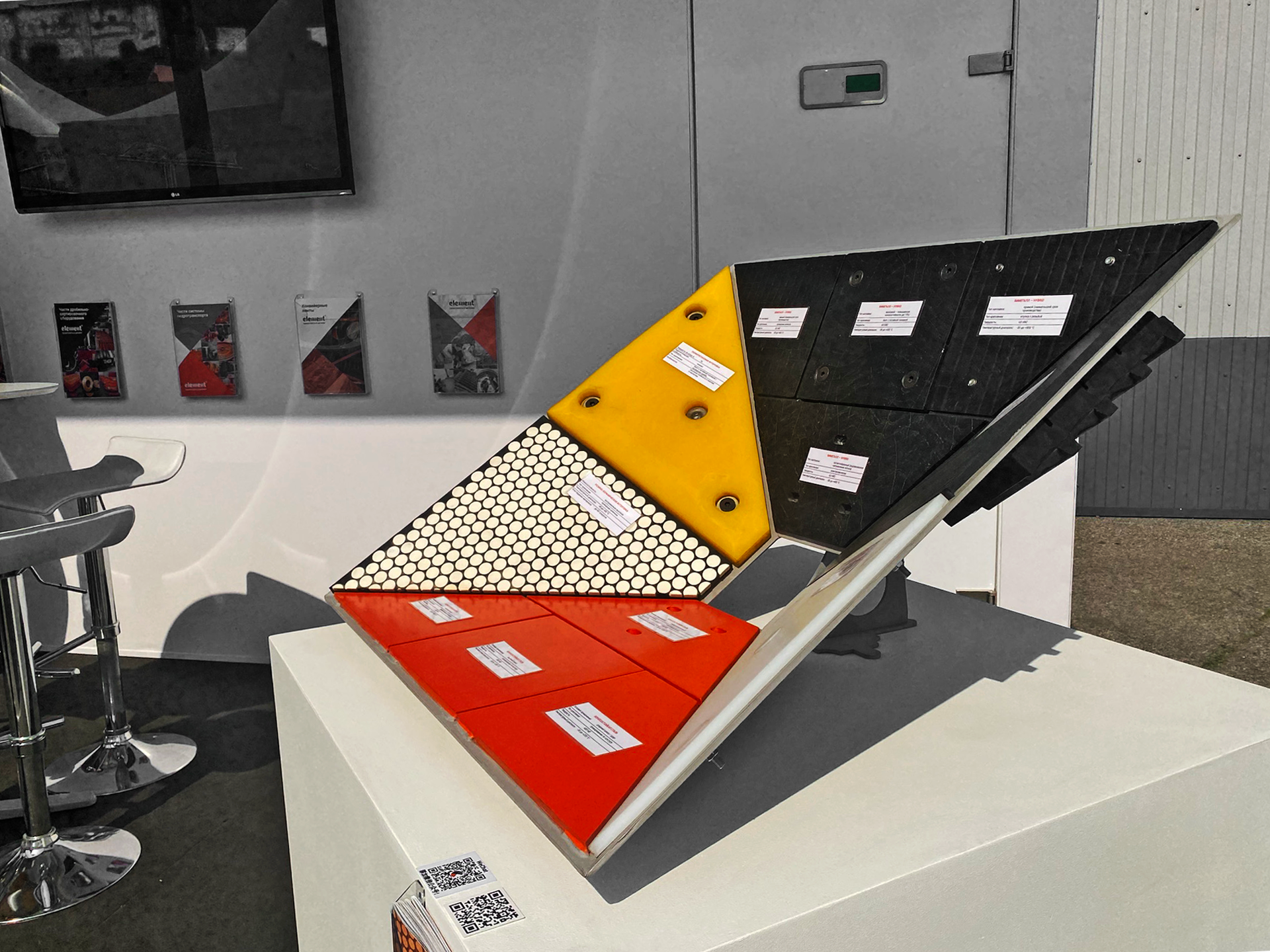 "UGOL ROSII & MINING 2023" saw 500 participants fly in from all over the world. This year, suppliers from China, Turkey, and Russia presented their products in Novokuznetsk. Most of the exhibition was occupied by companies offering general industrial parts.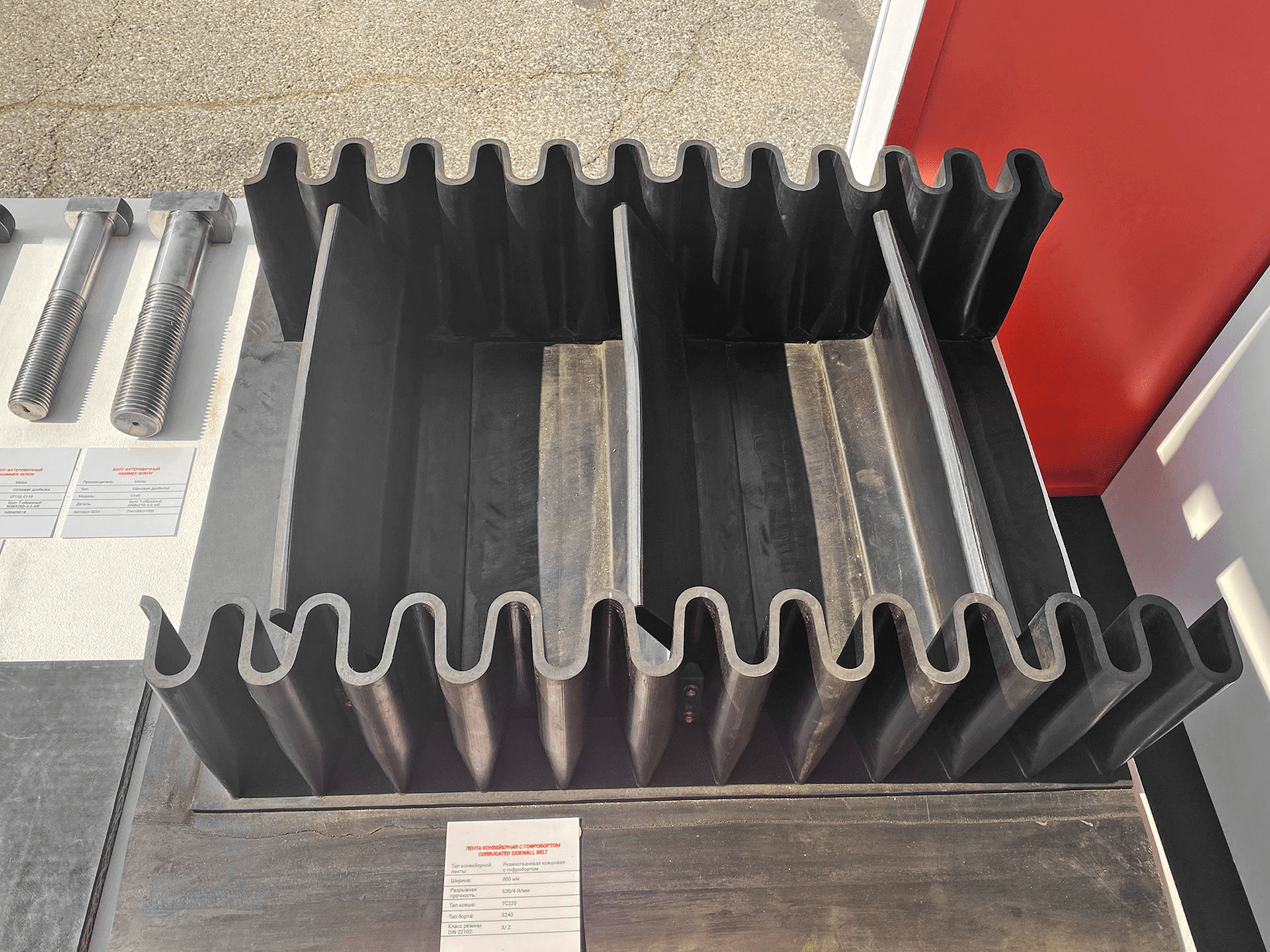 "Compared to previous years, the composition of participants has changed a lot. A large number of Turkish and Chinese suppliers have appeared, offering automated equipment. At the same time, for example, there are only three major manufacturers of crushing installations at the exhibition..." commented Alexey Zubekhin, director of the Crushing and Sorting department of Mining Element.
At the exhibition, "Mining Element" introduced a new product - a flame-retardant belt based on a solid woven frame.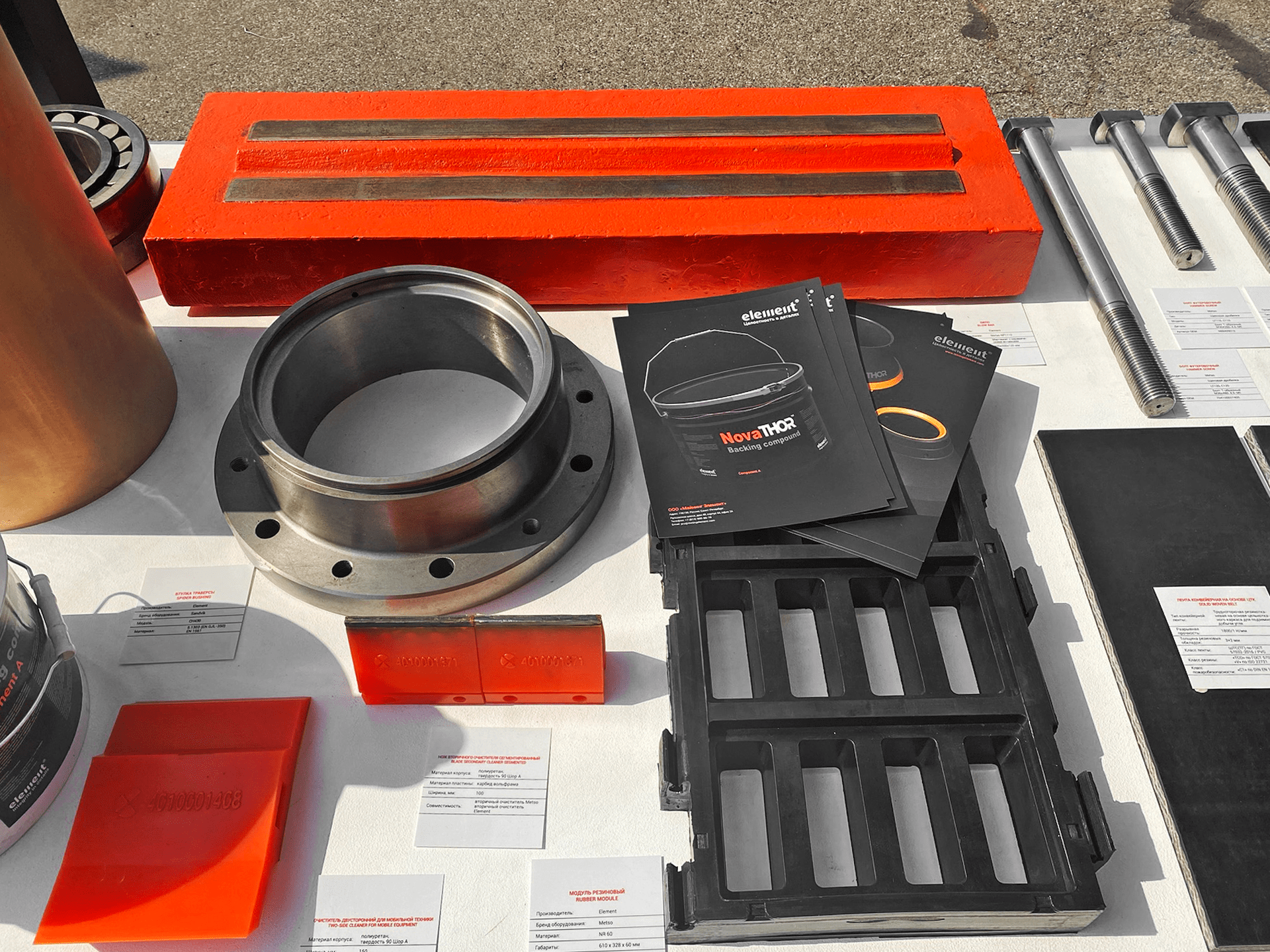 Today, our company is the only one that supplies products with such characteristics to Russia. The solid woven frame prevents the delamination of the conveyor belt, which is the main cause of the product's loss of operational properties. Mining Element is the only company that offers conveyor belts based on a solid woven frame, comparable in quality to products of Western brands.
"Russian factories do not produce such belts. For a long time, such products were supplied to coal companies by only one manufacturer, but last year it stopped working in Russia…" commented Andrey Gulyaev, head of the Conveyor Belts and Components direction. Another novelty that aroused great interest among the visitors of the exhibition was the rubber lining on ferrite magnets. Pilot-industrial tests of the product at one of the iron ore processing plants showed that it reduces downtime for relining by more than 500 hours per year compared to wear-resistant steel. Also, at the stand, our specialists demonstrated a hopper with all types of wear-resistant materials and talked about the advantages of combined lining.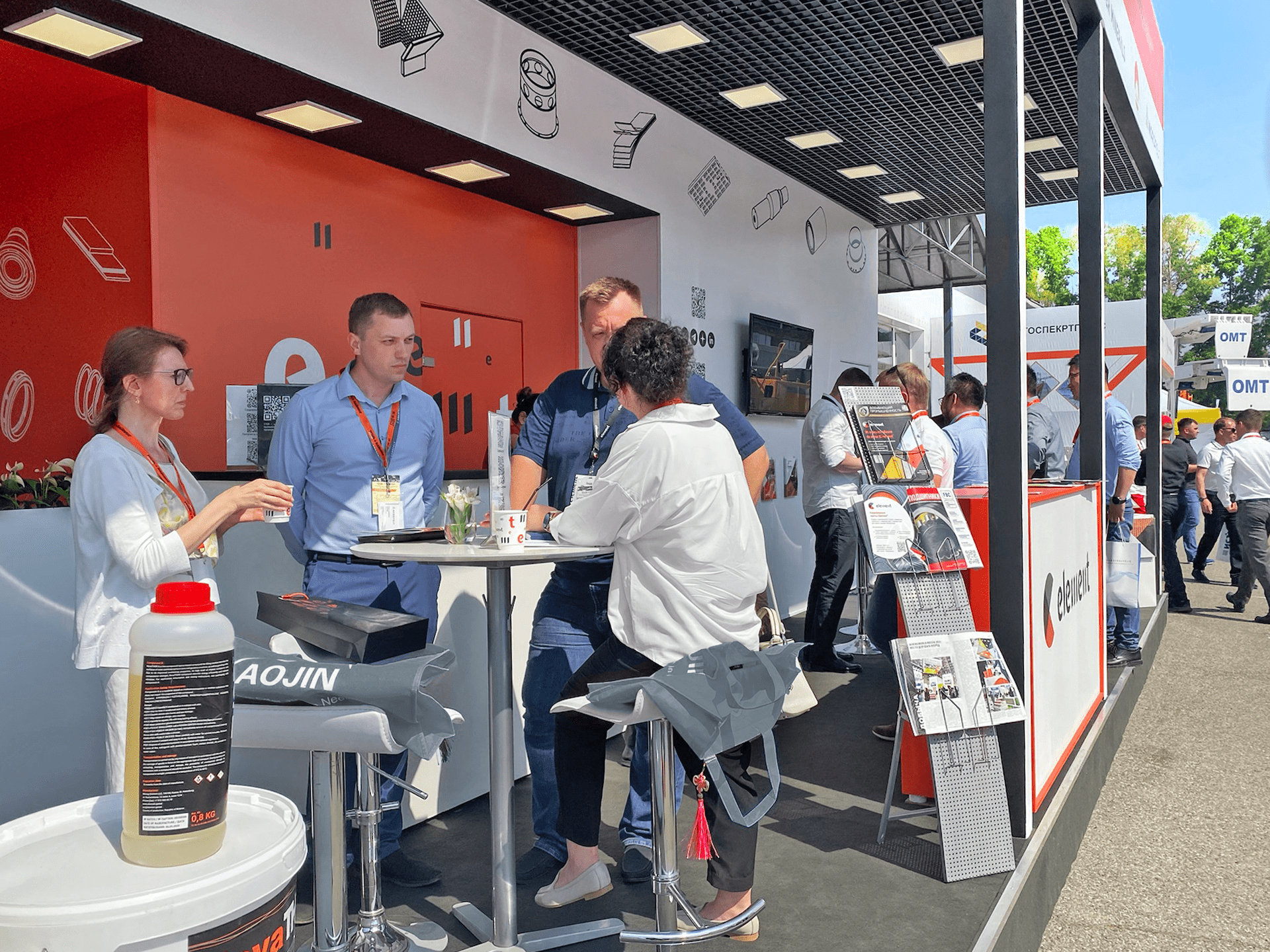 Mining Element's team at the stand noted the high business activity of the event and the interest of visitors in the products of our company, as enterprises in the Kemerovo region traditionally prefer domestic spare and wear parts.
We use cookies to enhance your browsing experience, analyze site traffic and serve tailored advertisements. By continuing to browse or closing this banner, you consent to our use of cookies. Read more about how we use cookies.Cookie Policy