New Product: Lightweight Rubber-Metallic Mill Lining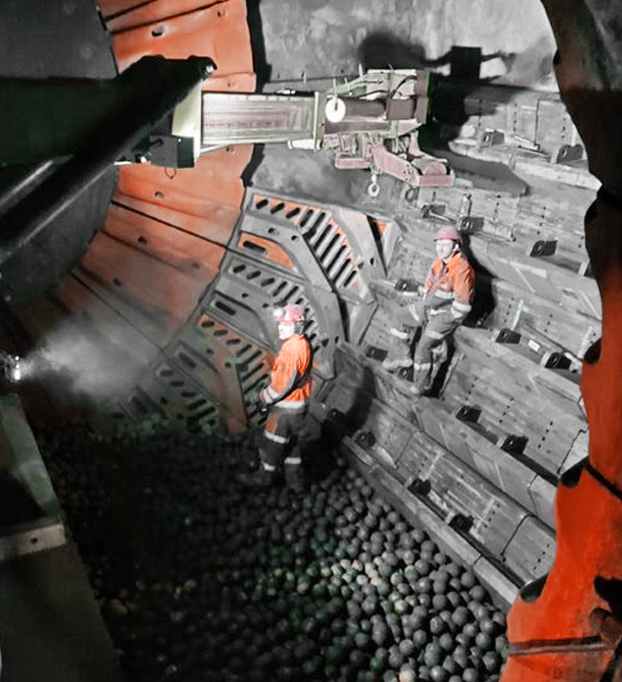 Mining Element has introduced a unique product for the Russian market. CHRON – a lightweight rubber-metallic mill lining for MSi and MPSi mills with a simplified fastening system reduces part replacement time by up to 40%.
This new product is designed for use in mills with large drum diameters. Each CHRON element covers an area of up to 5 m², equivalent to the size of several segments of other lining models. Thanks to a simplified fastening system, one person can install the wear parts. Lining bolts are installed from the outside of the mill, and their quantity is significantly less than that of standard steel products.
The lightweight part reduces loads on the mill's drive groups and also lowers electricity costs, thereby improving the mill's performance efficiency. In each case, the alloy and profile of the product are selected depending on the operating conditions of the equipment, in order to maximize the service life of the parts. For example, at a copper-nickel ore processing complex, the wear resistance of Element® parts exceeded the warranty period, and they continue to operate at the enterprise.
To learn about the possibility of applying CHRON wear parts on your enterprise's equipment, email mill@miningelement.com or submit a request through the form.
We use cookies to enhance your browsing experience, analyze site traffic and serve tailored advertisements. By continuing to browse or closing this banner, you consent to our use of cookies. Read more about how we use cookies.Cookie Policy