Mining Element has inspected the installation of a mill lining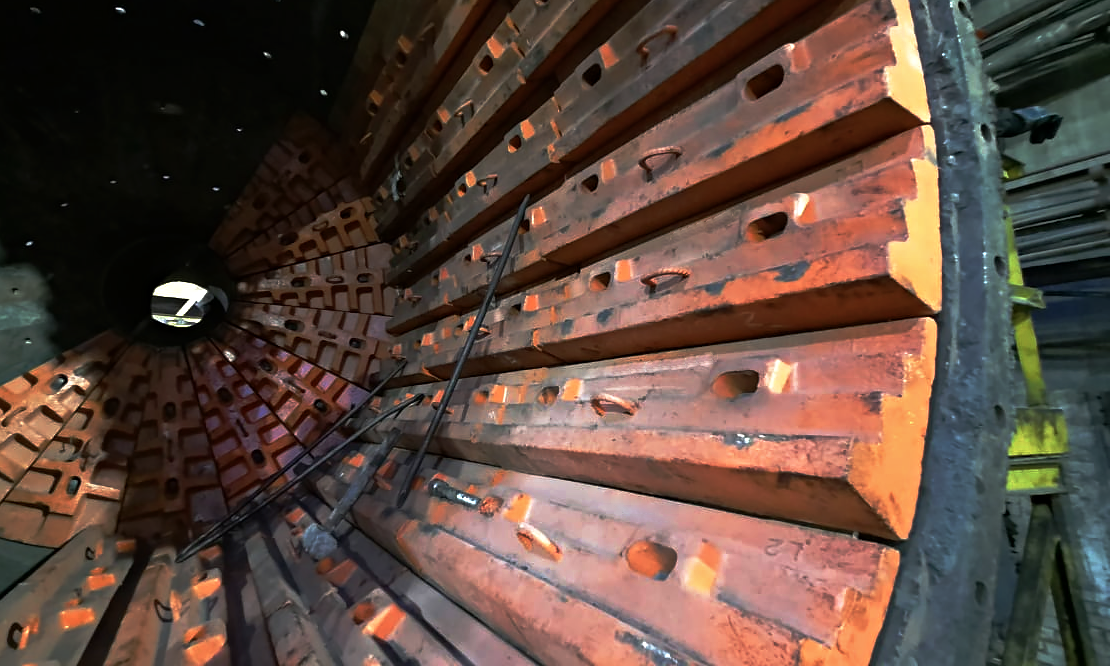 Mining Element has recently installed a mill lining, in addition to commencing the operation of a ball mill, at one of the largest metallurgical and mining enterprises in the world.
Our client's main problem was the low service life of linings from local suppliers. Our goal, in this case, was very clear – to choose the material fit for the operating conditions of the mill and make linings that will last 20% longer than the linings of previous suppliers.
For the mill, we chose C2 grade austenitic manganese steel, specially developed by Mining Element for this type of application. We guarantee the customer a minimum lining kit operating time of 8,700 hours, provided that the technological parameters of the crusher are met.
We use cookies to enhance your browsing experience, analyze site traffic and serve tailored advertisements. By continuing to browse or closing this banner, you consent to our use of cookies. Read more about how we use cookies.Cookie Policy