The wear resistance of Mining Element's parts is up to 4 times higher than those of its competitors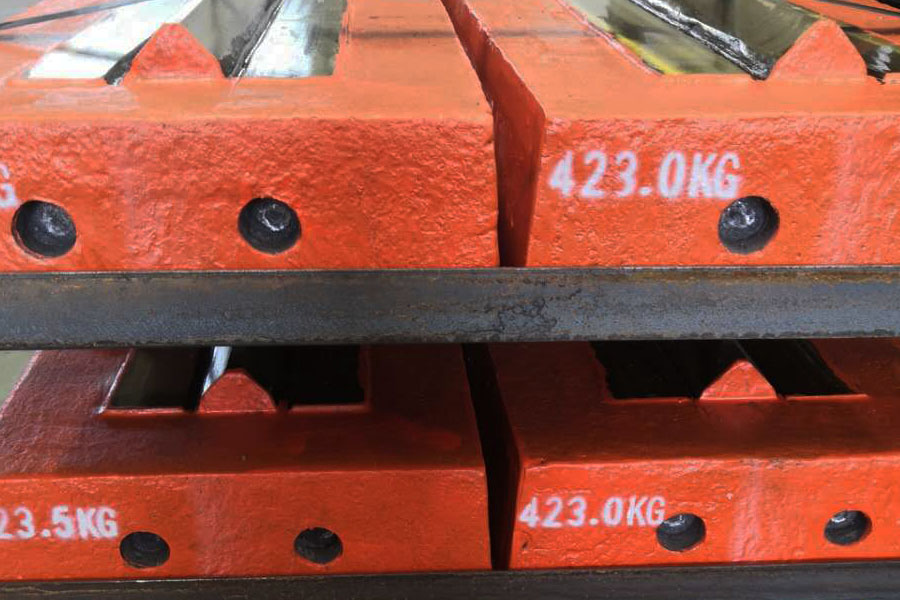 In one of the stone quarries within the Kemerovo region, a set of blow bars for a European impact crusher with a horizontal shaft served four times longer than an analogue from a local manufacturer. Moreover, its mileage exceeded the results of Chinese counterparts by almost 2.5 times. The customer works in tough technological conditions. More specifically, with granite outcrops with an abrasiveness of 900 g/ton, complex crushability (26%), and a density of 2.66 t/m3.
The previously used blow bars of a local manufacturer managed to process just 15,000 tons of stone.
According to the customer, at some stage, they "just fell apart". After this negative experience, the customer installed a set of blow bars that were made in China. The parts had processed 28,000 tons of stone when cracks began to emerge.
Finally, the quarry decided to order blow bars from Mining Element. They demonstrated significant superiority in terms of wear resistance when compared to their counterparts. The impact crusher with Mining Element's parts managed to process 52,000 tons of stone. The second set managed to handle 60,000 tons.
Element blow bars feature hard ceramic particles on the wear surface in a martensitic steel matrix. Such a combination provides the blow bar with additional abrasiveness. Martensitic steel is used when hard and impact-resistant material is needed. The alloy survives longer than, for instance, manganese steel, when high abrasive rock fractions of up to 900 mm need to be processed. Martensitic materials are effective for both primary processing and recycling.
Mining Element offers blow bars for impact crushers of 15 different alloy types divided into three groups: manganese, martensitic, and white chromium iron.
To receive a bespoke solution, fill out
the
questionnaire
and send it to Mining Element's team. On the basis of the information stated, Mining Element will send a draft of the requested wear part. Manufacturing and delivery take from 10 to 22 weeks.
We use cookies to enhance your browsing experience, analyze site traffic and serve tailored advertisements. By continuing to browse or closing this banner, you consent to our use of cookies. Read more about how we use cookies.Cookie Policy