How to become a Mining Element dealer?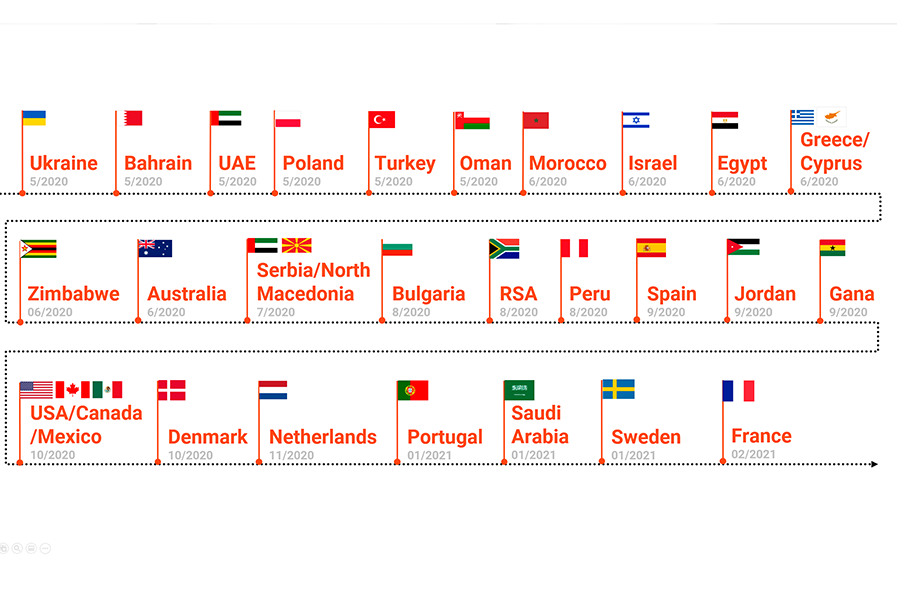 Mining Element distributes wear and spare parts mostly via its wide partner network around the world. At the moment, over 30 sales representatives located in every continent sell Mining Element's products to mining enterprises. This number increases every month.
Mining Element offers its sales representatives two types of partnership programs: dealership and/or agency. Dealers buy parts from Mining Element and sell them to end consumers with their own margin attached. Agents, on the other hand, help Mining Element to get a direct order from the end consumer for commission.
We are very flexible in working with our partners and offer the partnership option that suits their business model the most. The dealer agreement does not exclude the possibility of attaining commission. We assign a certain region to each dealer and guarantee that Mining Element will only sell its products in that region through that dealer.
By partnering with Mining Element, companies are able to offer customers a wide range of parts with warranties that are fully compatible with various brands of equipment.
In addition to this, partners get access to the online store 'E-Parts'. This is a sophisticated search engine and an online catalogue with a broad set of functionalities. It serves as an effective sales tool through which our partners select and order parts for any kind of equipment. The portal provides all the necessary technical information, prices, delivery terms, availability within warehouses and much more useful information. When concluding a contract, the partner shall receive a personal account. Upon request, 'E-Parts' provides for the possibility to integrate the online catalogue within a dealer's CRM. In this case, all the orders and procurements made via 'E-Parts' are recorded within the partner's internal system in real-time.
Our partners have a deep knowledge of the market, extensive industry experience and are well aware of the benefits offered by Mining Element's products. To become a Mining Element dealer or agent, contact us by email: info@miningelement.com.
We use cookies to enhance your browsing experience, analyze site traffic and serve tailored advertisements. By continuing to browse or closing this banner, you consent to our use of cookies. Read more about how we use cookies.Cookie Policy