The results of MiningWorld Russia 2021: hundreds of presentations and dozens of new projects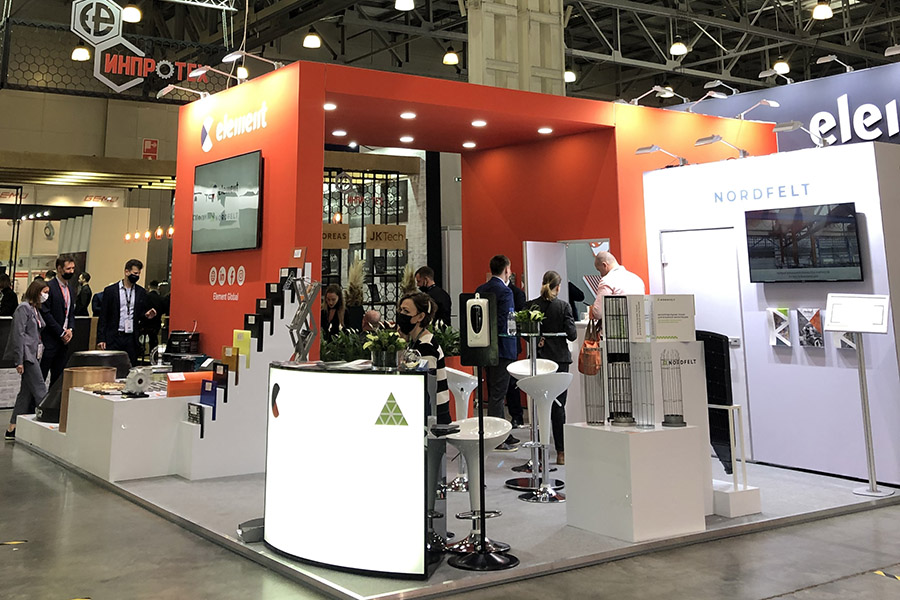 The international trade show for machines and mining equipment, MiningWorld Russia 2021, brought around new projects, agreements, and partnerships for all areas of Mining Element's business. We'd like to tell you how three days of long-awaited offline meetings with market leaders went, and what they brought to our company.
From the first day of the exhibition, the joint stand of Mining Element and Nordfelt (Mining Element's official dealer in Russia) was bursting with visitors. After the long absence of offline events, top managers, procurement specialists, and chief specialists within mining companies were finally able to discuss current and upcoming projects with Mining Element's specialists and engineers. In addition to many spontaneous visits, mining specialists had booked meetings in advance, and none were cancelled. Besides, we managed to outline plans for cooperation with several manufacturing enterprises, potential suppliers, and even with competitors who are ready to purchase Mining Element's products.
As a result, 15 representatives of Mining Element and Nordfelt held more than a hundred presentations on all products and reached dozens of agreements. Many specific projects have been outlined for each of the product lines.
Crushing and Screening
Spare parts for crushing and screening equipment (СSE) seem to be the most in-demand products in both the ore and non-ore industries. Mining Element supplies spare parts to mining leaders and ragstone manufacturers alike. Therefore, it is not surprising that many guests, who wanted to discuss products for СSE, are Mining Element's loyal customers. Many top managers of such companies came to the exhibition with the sole intent of meeting Mining Element to discuss future projects and the supply of new products.
However, new companies, that have not yet had a chance to work with us, have shown a keen interest in Mining Element's spare and wear parts. We can safely say that THOR proved itself to be the star of the show. It turns out that many people were keen see our products live and touch the linings made using THOR technology. Representatives of aggregate companies showed a particularly keen interest in this product. It's worth noting that even OEMs expressed a desire to purchase THOR liners. This, in turn, led to the creation of several mutually beneficial offers from Mining Element.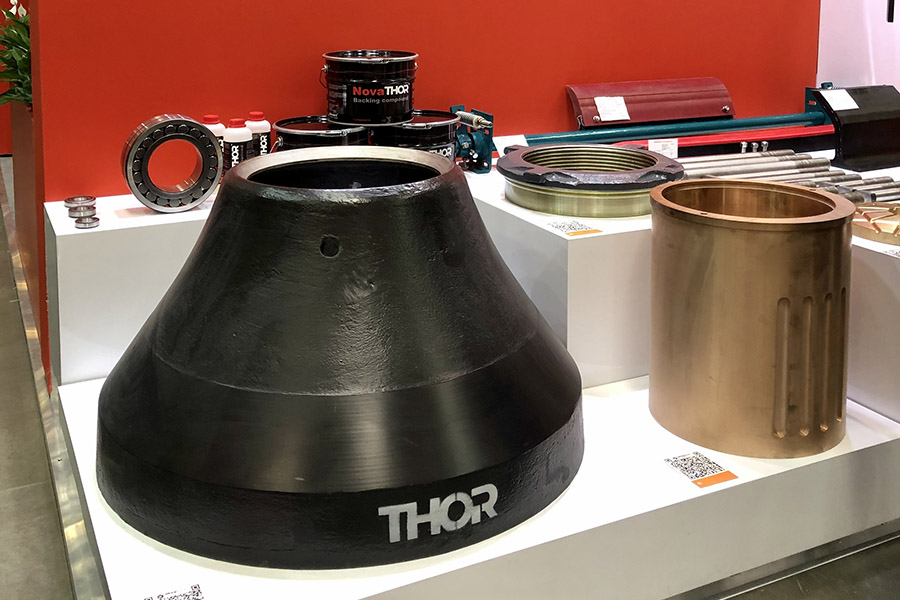 At the exhibition, company representatives were once again convinced that products such as the NovaThor compound, general industrial parts, and rotary crushers are particularly popular. Moreover, gold miners enthusiastically accepted the opportunity to purchase original Timken bearings (whose official representative in Russia is Mining Element).
"People came to the exhibition from all over the world, for example, from the Far East and neighbouring countries. They did this with the sole purpose of seeing and touching our products while getting acquainted with Mining Element's experts," said Tatiana Shayer, the manager of the СSE division.
Wear-resistant plates
Due to the small sample size, Mining Element brought to the exhibition the entire range of wear-resistant plates which are available to customers. In addition, the company provided extensive documentation regarding the warehouse program, which ensures prompt delivery to the field.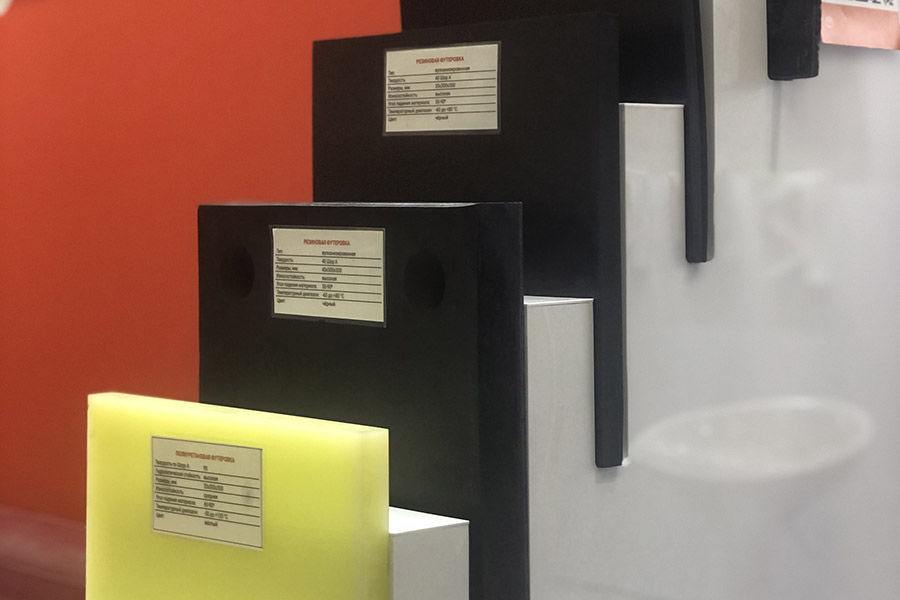 The manager of the division noted that all the exhibition samples attracted attention. Customers at the meeting voiced their own production problems, and Mining Element's staff, much like doctors, diagnosed and prescribed treatment:
"Most often, clients reach out with the problem of sticking. To solve this problem, we recommended using high-molecular-weight polyethylene and bimetal. Also, rubber-ceramics were very relevant; this is a trending material that has already proven its effectiveness"
On the first day of the exhibition, Mining Element signed a specification for the supply of 150 rubber-ceramic plates. Also, the managers of the division agreed to visit one of the factories for a technical audit to offer the best and most suitable lining solution.
Hydraulic transport parts
The most striking moment for the Hydrotransport division, during the exhibition, was attaining a tender for the supply of Warman pump parts. Parts for equipment of this brand occupy a fairly important share of sales in this category. However, the team noted a high demand for parts of pumps from KSB, GiW, and other global brands.
The manager of the Hydrotransport division shared his impressions. "We were glad to see customers who already knew us at the stand. The productivity of this exhibition was maximized, since the recognition of our products was, without exaggeration, frenzied. Despite this, there were still companies, interested in our solutions for hydrotransport, who were learning about us for the first time"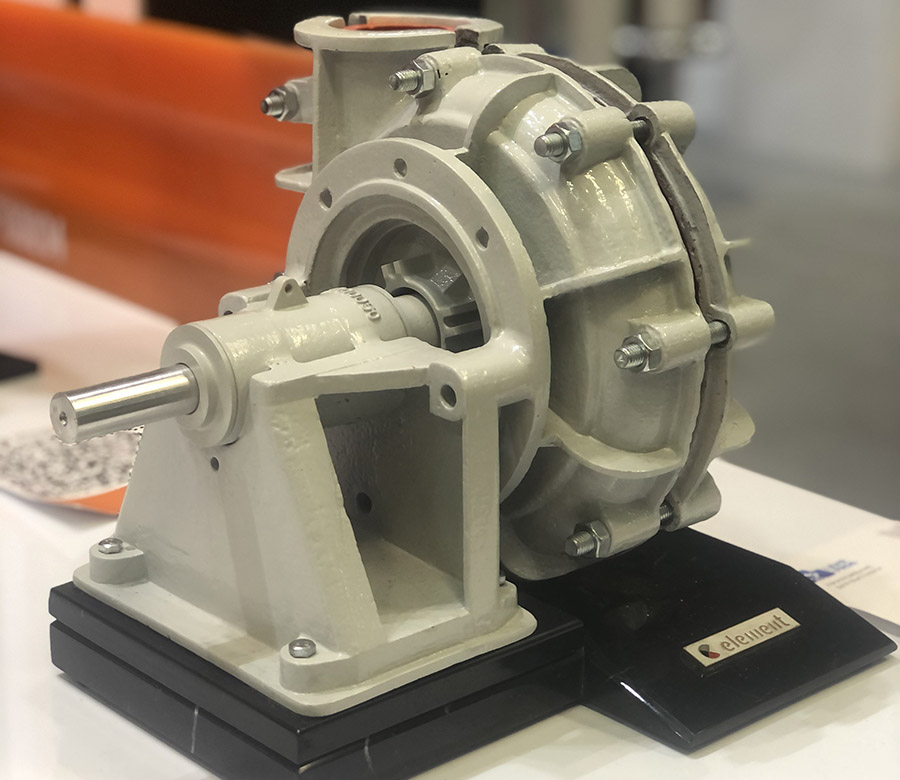 Mill linings
The 'MiningWorld Russia' exhibition was a great opportunity to meet with suppliers and discuss the technical aspects regarding the production of linings and tools for re-lining mills. As a result, the participants immediately outlined several joint projects.
As for the mining companies, at the exhibition, the team agreed to visit the enterprises to make technical and commercial proposals while justifying the effectiveness of audit results.
Conveyor components
The most popular products in this category were conveyor belts with corrugated sidewalls and smooth heat-resistant belts. Large customers, with whom Mining Element has been working for several years, are already waiting for commercial offers. Meanwhile, the managers of the 'Conveyor Components' business line noted the openness of all participants:
"Even our competitors were interested in starting a dialogue. For example, several manufacturers of belts offered us their technical support services. In general, all the participants were positive about each other's success. We have been told more than once that our products stand out in the market."
Mining Element in the spotlight
This time, the exhibition flew by (probably because it was the most productive one in several years). Each member of our team discussed specific cases with the stand's guests. During these busy three days, it felt like there was not a single interaction that did not lead to concrete decisions and agreements. The meeting rooms were never empty, not even for a minute.
Mining Element would like to thank everyone that came to our stand over these busy days for their enthusiasm and openness. We'd be happy to start implementing our plans as soon as possible.
We use cookies to enhance your browsing experience, analyze site traffic and serve tailored advertisements. By continuing to browse or closing this banner, you consent to our use of cookies. Read more about how we use cookies.Cookie Policy