Mining Element has received ISO 9001 certification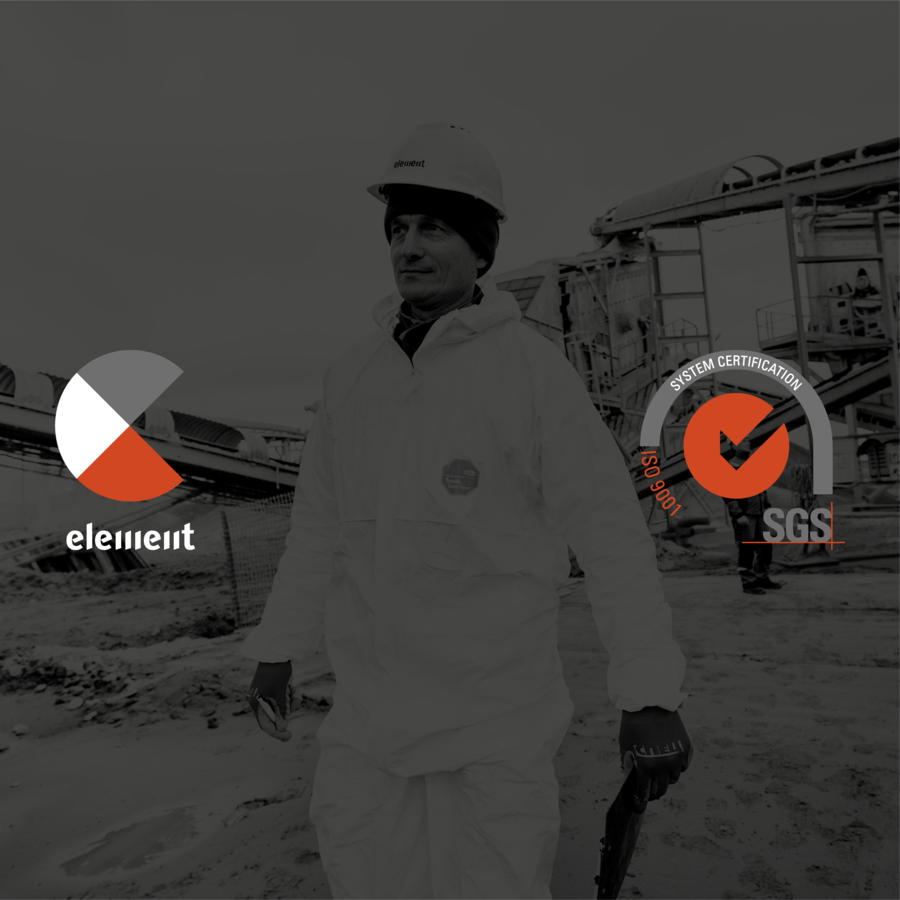 Mining Element has successfully passed certification confirming its compliance with the ISO 9001 standard. The document confirms that the company's activities comply with the international standard and it is constantly working to improve the quality of its products.
Mining Element has successfully passed its audit and has received an international certificate of compliance with the ISO 9001 standard. The standard's scope encompasses design and development, production management, in addition to the sale and supply of spare parts, wear-resistant parts and consumables for mining, metallurgy, construction and other industries.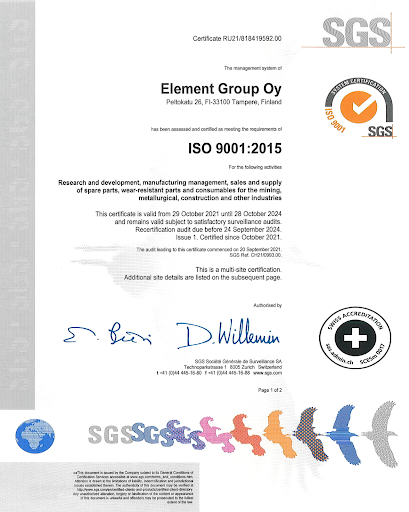 Since its foundation in 2016, Mining Element has been developing rapidly, annually increasing its staff and introducing new processes to improve quality while confidently moving towards market leadership. For this reason, the company created and has been continuously improving its own quality management system (QMS).
According to Mining Element's quality policy, which outlines the basic provision of a QMS, the company's entire activity is based on a strategy of continuous improvement, efficiency and effectiveness of processes. The strategy relies on risk-based thinking and a rational use of resources. "We are building reliable partnerships based on mutual trust and are constantly searching for optimal solutions that contribute to the success of our customers' businesses." the document says.
Mining Element's founder, Marat Abdurakhimov, noted that this is a very important step for the company. "Of course, we can tell customers how we monitor the quality of our products, how our processes are built, but these will be just words. The certificate of compliance with the requirements of the ISO standard is a document from an external auditor that confirms that we are constantly working on the quality of our products. The certificate obliges us to follow the principles of our in-house quality policy. Every year, an external auditor will investigate Mining Element to make sure we're not deviating from our set course and are continuing to develop according to our goals and promises to the market," Abdurakhimov said.
The ISO 9001 certificate is an official document confirming that the company's activities comply with the requirements of the international standard. The ISO quality assessment system is recognized worldwide and gives consumers confidence in the quality of products and services. For customers, Element brand is a reliable guarantee of stability with a good reputation as a supplier of spare and wear parts for mining equipment. The quality of our production processes and services was confirmed by the Swiss company SGS. The issuance of the certificate confirms that Mining Element applies well-established procedures and constantly improves them. It also demonstrates that its employees are each aware of their area of responsibility and quality goals.
We use cookies to enhance your browsing experience, analyze site traffic and serve tailored advertisements. By continuing to browse or closing this banner, you consent to our use of cookies. Read more about how we use cookies.Cookie Policy