A Unique 2.8m Element Conveyor Belt Delivered to the Mine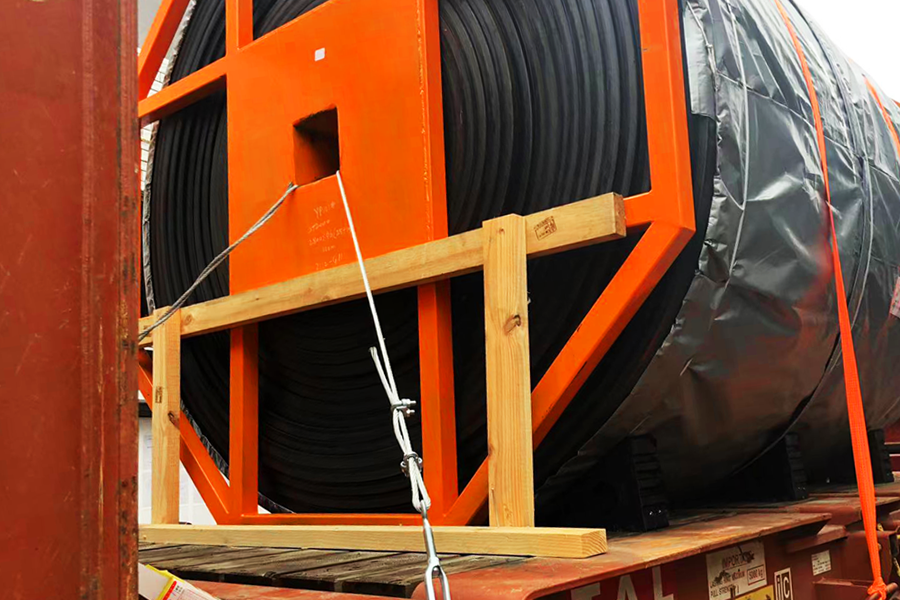 A conveyor belt weighing 23 tons was delivered from the warehouse in Russia to a mine in the Murmansk region. This rubber-cable belt is unique in its dimensions: 2.8 meters wide – there are no manufacturers in the Russian market at the moment able to produce such product.
The story of the transportation of the giant belt is worth a separate mention. After being manufactured, it was taken on a Flat Rack platform container to Europe, in order to then be transported to St. Petersburg. However, while the belt was being transported, a number of sanctions against Russia came into force, and as a result, the customs service of the European Union arrested the goods.
Thanks to the efforts of the Mining Element logistics department, it became possible to resolve the issues with the customs authorities, get the belt out from under arrest and deliver it to the customer. We, as a company, never back down and always fulfill our obligations to the customers even in the face of the political and economic hardships!
The belt will transport highly abrasive ore, that's why at Mining Element we have used class W lining rubber according to DIN 22102 during the production of the belt - this is the most wear-resistant class according to international standards, which best resists abrasive wear. The expected operation life of the belt is three years.
Mining Element specialists always selects belt types based on the operating conditions, therefore, before preparing a commercial offer, we ask our customers to fill out a questionnaire . To place an order, please attach it to the form and submit your request.
We use cookies to enhance your browsing experience, analyze site traffic and serve tailored advertisements. By continuing to browse or closing this banner, you consent to our use of cookies. Read more about how we use cookies.Cookie Policy