Pump wet-end assembly: service life results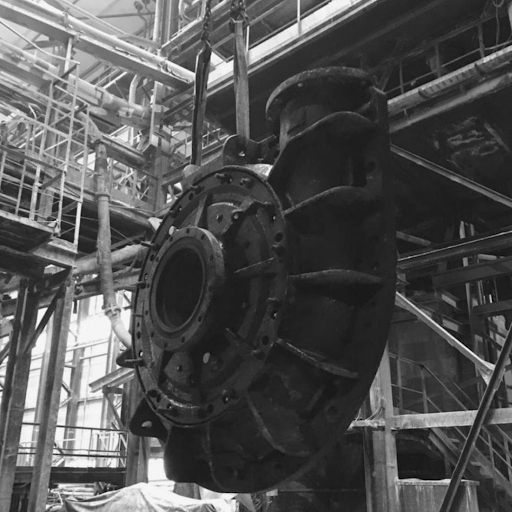 In early 2021, our team assembled and delivered several sets of wet ends for MCR 450 pumps to an enterprise in Kazakhstan for the first time. Because the customer chose Mining Element's parts over those of the OEM, they were able to cut the equipment's maintenance cost by 20%.
In January 2021, Mining Element delivered several sets of parts for the Warman* MCR 450 pump for the first time to an enterprise in Kazakhstan. The sets include wet-end parts for the rubber lining and metal impellers. To date, the pump is functioning properly in line with its expected performance.
Until now, the customer has only bought original parts for the pump, experiencing an average part lifetime of 4,000 motor hours. Mining Element's parts run for the same time but cost 20% less than OEM counterparts.
Earlier, Mining Element had installed several sets for the MCR 350 pump at the same MPP.
The Element range covers the entire list of wear, spare and emergency parts that need to be changed regularly for the correct operation of slurry pumps. There are four categories to note: the wet-end part, the elements of the gland part, emergency and spare parts.
Mining Element produces parts for slurry pumps of the following types: Medium duty, Heavy duty, Mill Discharge, High Head, Gravel duty, Tailing, Vortex Flow, Froth duty and Vertical. In the catalogue, parts for pumps of all popular brands are priced and ready to order.
To order parts, send the catalogue numbers of the required parts to the email address info@miningelement.com, or contact Mining Element's official dealer in Russia and the CIS — Nordfelt.
*Mining Element is not an owner or representative of the specified brand. Mining Element's spare parts and components are compatible with the specified equipment and are manufactured and provided with warranty obligations of the Element trademark. The designations of trademarks and commercial designations of third parties are provided for informational purposes only and are not used for the individualization of Element products.
We use cookies to enhance your browsing experience, analyze site traffic and serve tailored advertisements. By continuing to browse or closing this banner, you consent to our use of cookies. Read more about how we use cookies.Cookie Policy