New arrival of NovaTHOR to warehouses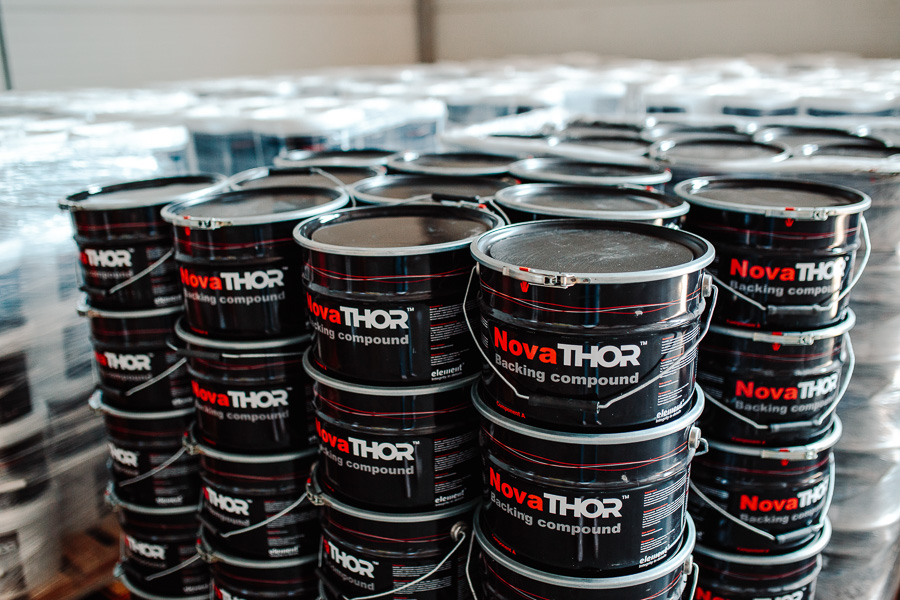 Mining Element, a manufacturer of weare and spare parts for mining equipment, has replenished its reserves with buckets of the epoxy compound NovaTHOR®. The company is able to satisfy the needs of mining enterprises for high quality filler for cone and gyratory crushers. The delivery to Russia and Kazakhstan takes seven days on average.
Compounds of the most popular European brands, such as Metso WF®Ultra Performance, XT Backing, and KORROBOND 65 keep rising in price. NovaTHOR is the only alternative to them which is identical to them in terms of quality, and sold for the price equal to fillers manufactured in the CIS region.
It is an eco-friendly and easy-to-use epoxy compound that was developed by Mining Element based on many years of experience in the development and production of parts for crushers of such brands like Sandvik, Metso, Uralmash, FLSmidth, Telsmith, Terex. The epoxy system's quality doesn't concede to mixtures based on zinc, lead, and other epoxy resins.
Thanks to the new arrival of NovaTHOR to the warehouses, Mining Element can deliver any volume of the filler within seven days on average around the CIS region. To order NovaTHOR or other Mining Element's products, contact regional representatives of Nordfelt, an official dealer of the company, or send us a request via the form.
We use cookies to enhance your browsing experience, analyze site traffic and serve tailored advertisements. By continuing to browse or closing this banner, you consent to our use of cookies. Read more about how we use cookies.Cookie Policy